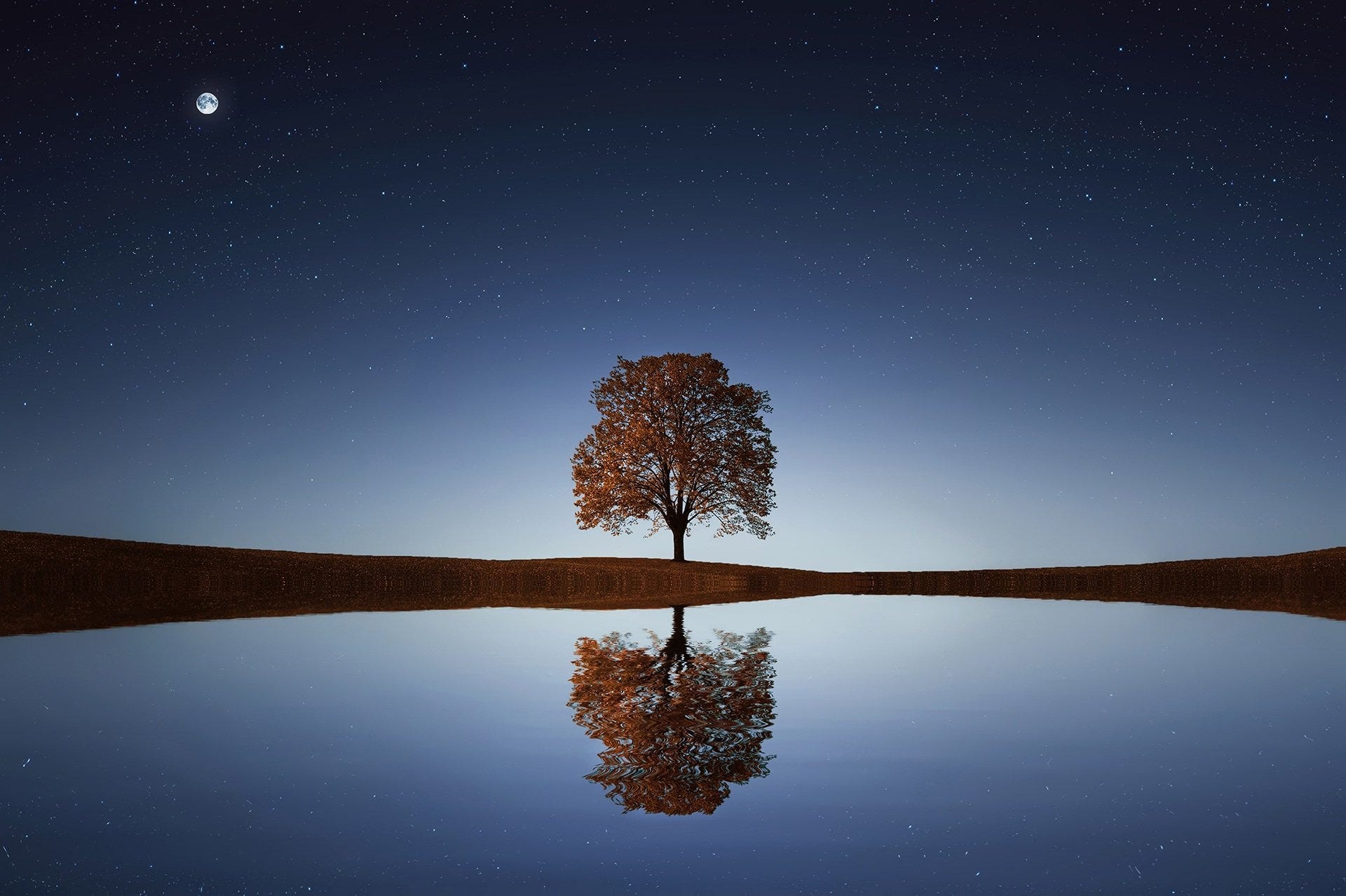 Understand the creation of experience and
your experience of life changes, without you changing a thing.





Stress- und Mentalcoach | Mia Slätis-Hamm



ONLINE OR IN MUNICH
my work is wherever you are
Find inner peace in a chaotic world -
through the inside out understanding of how the Mind works
Is it possible to find inner peace, in a chaotic world? Would you like to feel lighter, more motivated and simply happier? What would happen if you would be more loving and less judgemental at home with the kids, with your partner, at work with the colleagues and in all situations towards yourself?

I want you to realize, what you already are, and what you already have. When you do, your experience of life will change, without you having to change a thing. My practice is in Munich, but online my work is wherever you are.

I will not teach you a new strategy or give you tools and methods to learn. I won't try to fix you, as you don't need fixing. I won't teach you how to master your thoughts, there is no need. When you learn the nature of thoughts, they will no longer control your life, and there will be more time spent in a state of inner peace and clarity.
A clear mind without forcing
When thoughts dispel, you are left with a clear mind. You are present, you feel at peace and you feel love. Your intuition sharpens. Suddenly you know what to do. You are in flow.
The power of thought
We experience life through thought. Our feelings mirror our thoughts, and let us know, not what is going on outside us, but what is going on inside us. We believe our thoughts know us, because they tell us who we are, what we can do, and what we can't, and we feel it, so we believe it. That is the power of thought.
The moment we feel something is missing, or something is wrong, we unconsciously activate ourself and try to change life, in hope of that the bad feeling will change too.
Unconscious Stress
"I will be happy when. . . When I get better, then ... I will feel loved when... I need to find the right job, the right partner, the right look. I need more time, I need more space, I need more money... "
These thoughts tell your body "you are not there yet". Having a constant urge to intervene and control, activates our sympathetic nervous system. If the signal is persistent, our body is continuously producing stress hormones. Stress has a huge impact on our physical body, leading to a number of inflammatory diseases and blood pressure problems, just to name a few. Stress also leads to mental symptoms and diseases, like sleeping disorders, depression, burnout, panic and anxiety. The list of symptoms caused by stress is endless and extremely individual.

Take a short moment to ask yourself:
"for what purpose am I longing for things to change?"

What happens when you have reached your goal?
What is it that you are looking for?
Why have me as your Coach?
My part in this, is to give you an understanding of how the mind works. I will point you in a direction that makes you experience life differently. I want you to feel a change, that will be helpful to you in your life. I am here for you.

Does it all sound like woo woo? It really is not. Or maybe a little. But no more than seeing the power of life missing in a dead body. You could see me as your personal compass, helping you find the direction, in times when you can't see clearly yourself. With that piece of help you will find your way yourself.

If you are interested in working with me, please send me a message, or give me a call. I would love to hear from you.


You need to take the first step, the next we take together.
About me
I am no therapist, I am no psychiatrist. I offer guidance to those who feel stuck, stressed and overwhelmed. For those who feel like there is something missing. But really for everyone looking for a life full of joy.
I was born in Finland in 1986. I attended the Waldorf School in Helsinki together with my three siblings. After finishing my A-levels in 2006 I went to Northern Ireland and spent more than a year working with adults with special needs. Knowing I want to work with people professionally, I started my studies to become a nurse in Helsinki at Arcada – University of Applied Sciences.
I began my career as a nurse in the psychiatric field, but then in 2012 life led me to Munich and to a small women's hospital – specialised in childbirth, breast cancer and different kinds of gynaecological diseases. This is still my workplace, where I gain great experience in postpartum mental care.
I have given birth to three beautiful children myself, and I am raising them in a (for me) foreign country. I can tell you; I have had my ups and downs along the way. Through this my interest in how the human mind works has grown even stronger.
Having this understanding now of how the mind works, has made me a lot more relaxed as a mother. But the best part is that they are more relaxed and happy, not just me.
Send me a message and I will get back to you as soon as possible.